Custom build a pool filter box to your exact style, size and design needs.
No need to settle for some fixed-size or 'doesn't fit' cover for your pool pump, we can design and build exactly the size you need in beautiful Cedar Timber or last-forever aluminium.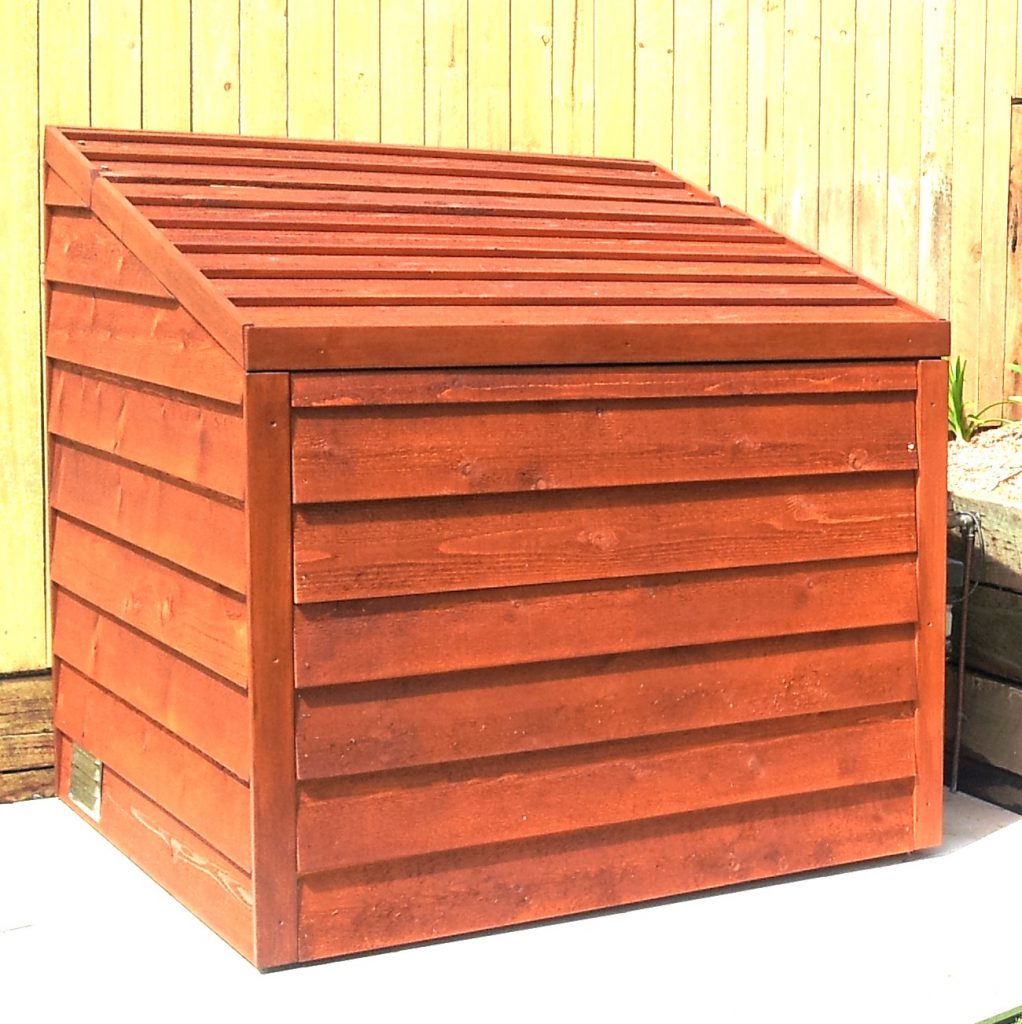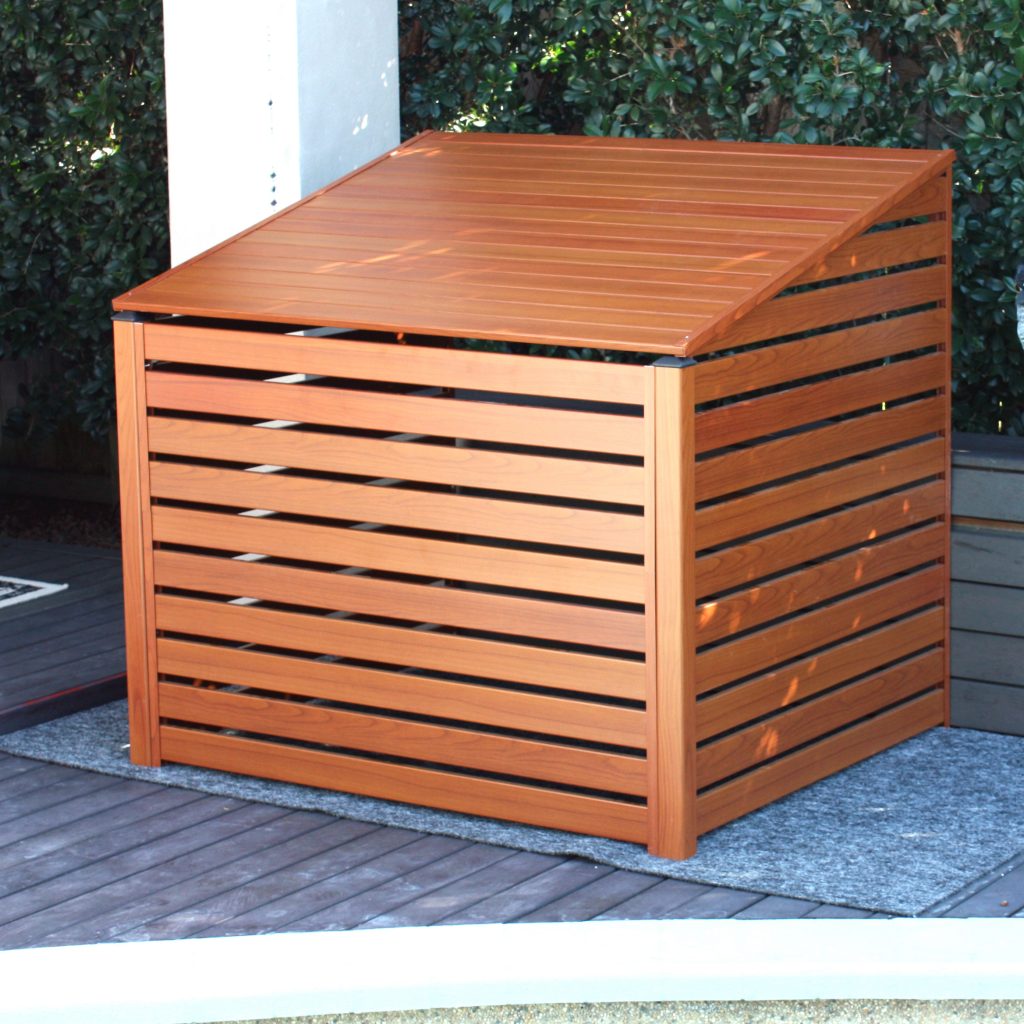 - noise - tight space - pipe in the way - annoying mother-in-law...
Is pump noise your problem?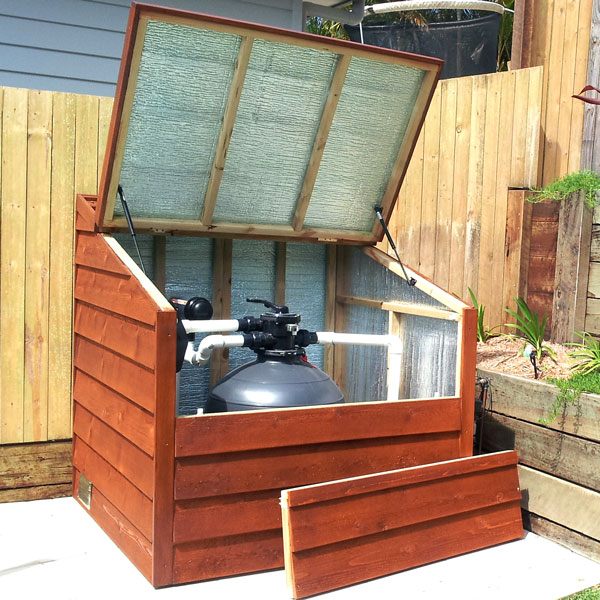 Most covers don't need a back because the cover is against a wall or a fence but, if your's does need one, we can solve that problem.
Cut outs and Cut arounds?
Many Covers need Cut Outs for Downpipes, Fence Rails, Existing walls….all sorts of stuff.
We specialise in 'little challenges' like this, just give us a call and we can talk you through it.
We'll probably just need a photo and a few simple measurements. Call us on 0428 182 957
We're also experts in Sloping Sites, Corners, Hard-to-get-at Spaces and other deviations.
Or if you need a solid back, that can be done too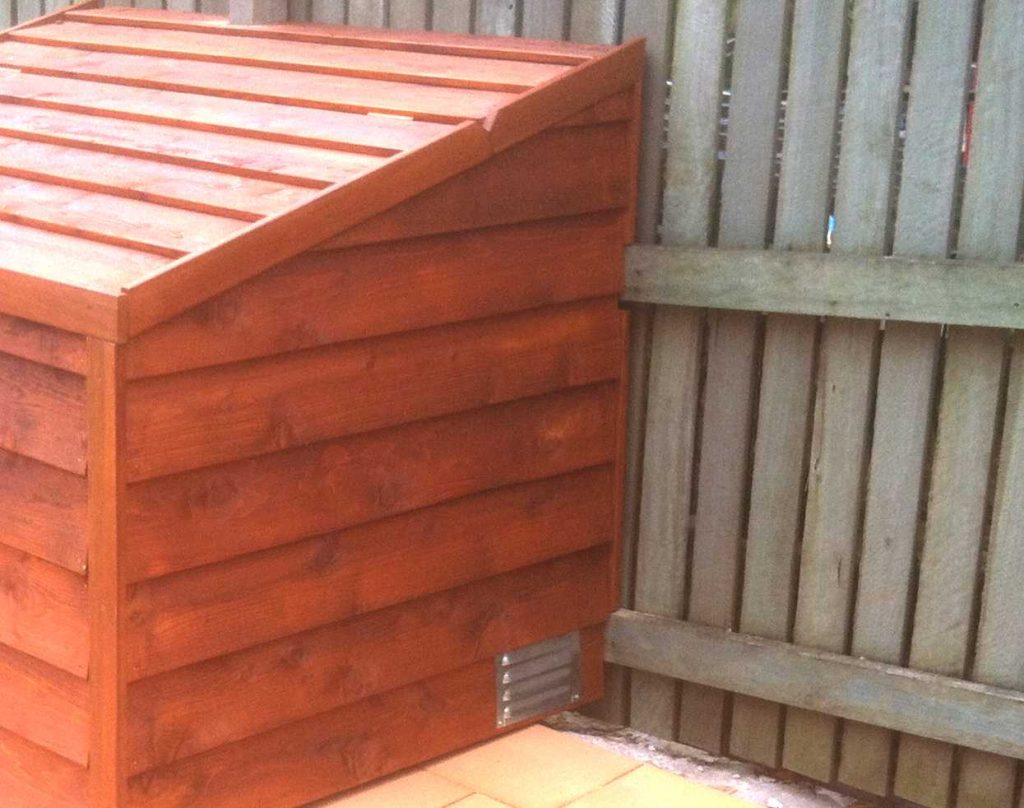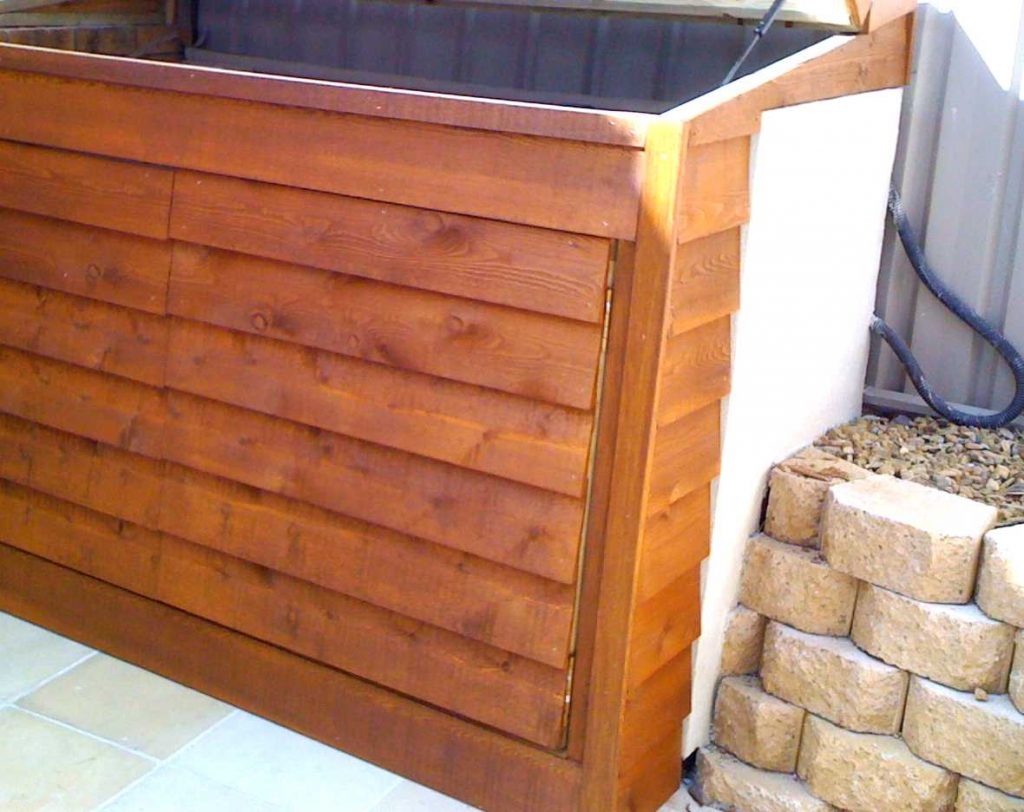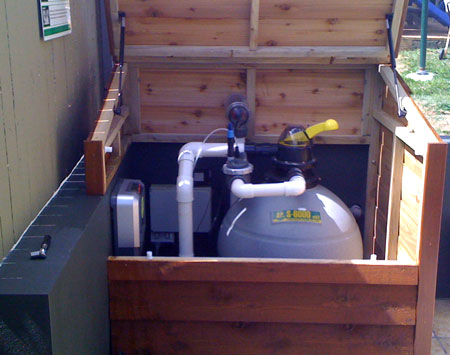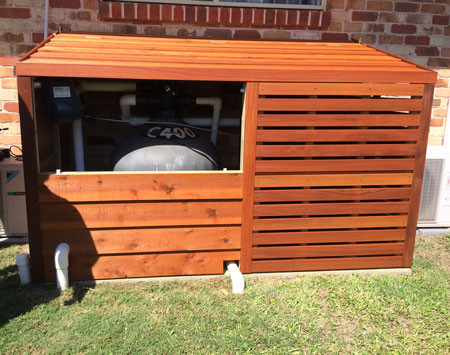 Need us to install it for you?
No problem – we can deliver and install your cover for you
(ah, South East Qld only sorry…)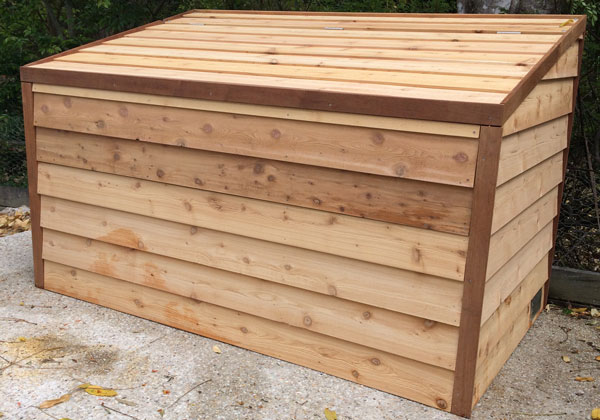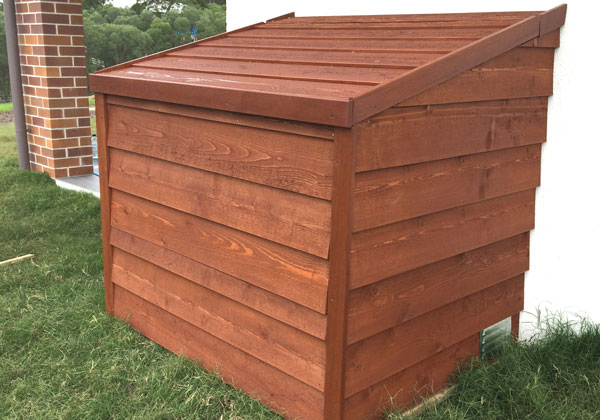 (Naturally, this only applies to cedar timber covers
aluminium covers come already powder coated.)
We can solve that for you. Our Innovative lift-off barn door gives you easy and unemcumbered access from knees all the way to the back.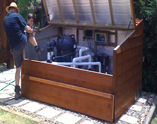 No problem – we've got you covered.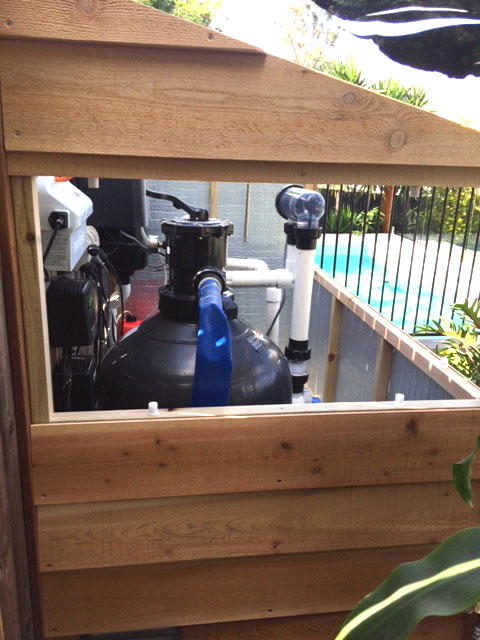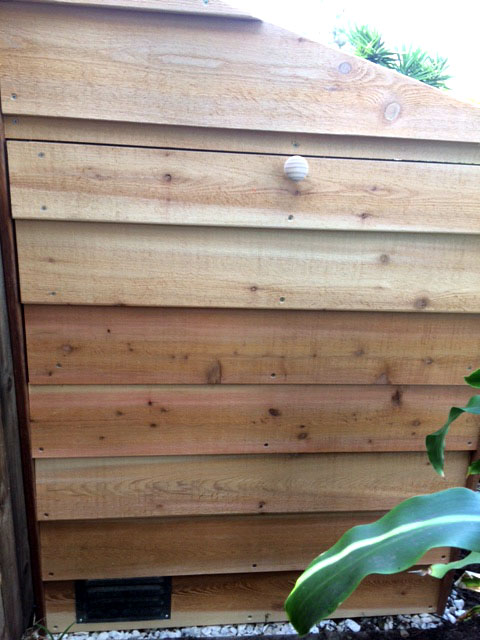 No problem – we can build you a walk in pump shed.